Stand out from the crowd!
Claire Allard, a print graphic designer in Brussels, works with socially conscious organisations helping them to communicate eloquently and with impact. Transform your visual documents into inspiring, eye-catching print products. Convey simple, effective messaging with pleasing, balanced page layouts. "Wow" factor guaranteed.
SOME OF MY AWESOME CLIENTS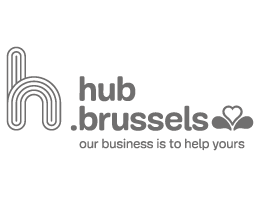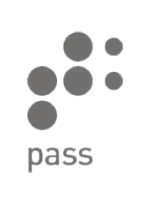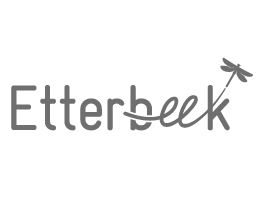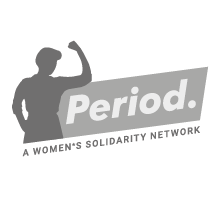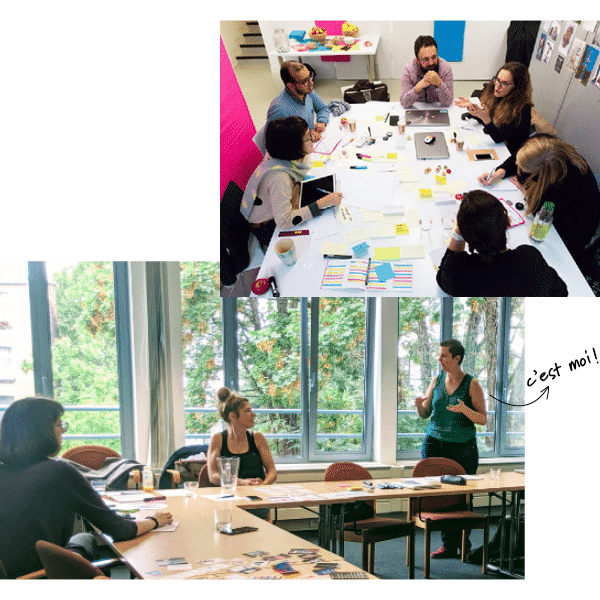 Print graphic designer in Brussels: layout, exhibition and event graphics, sensitive mapping
Are you looking for a print graphic designer in Brussels to create layouts for your documents? Do you need exhibition graphics or sensitive mapping? Make your messaging easily understood with effective layouts, illustrations and data visualisation (diagrams, graphics, maps). In the blink of an eye, the intangible becomes tangible. Your target audience grasps complicated figures and information. Your initial document suddenly becomes a visual document that is crystal clear, effective and coherent.
READ MORE
How can I help you?
To ensure that your texts are read, appreciated and shared, elegant page setting is essential, in the same way as careful consideration of the medium employed. I take great pleasure in finding the perfect combination to create that "Wow" factor.
Layouts for all types of print documents: magazines, books, brochures, activity reports, teaching tools, practical guides, posters, etc.
Creation of information panels, programmes, games, plans and maps, signage, banners, space design…
Realisation of visual tools linked to the area to communicate objective and subjective information in particular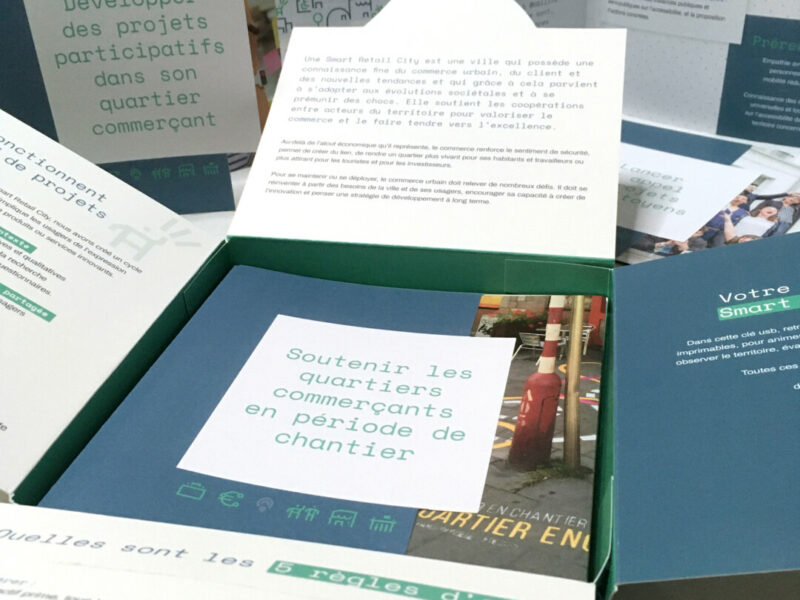 Wow factor!
The Wow! factor is a sought-after aspect in each of my creations. A visual communication tool should trigger a feeling of surprise and marvel in the recipient. "Wow! I love this brochure, it's excellent!" I aim to create inspiring, beautiful and aesthetically pleasing pieces. I offer my creativity as a print graphic designer and my experience with image and balance so that you can delight your users. Fill them with wonder.
My graphic skills and my expertise with composition, balance of colours, contrast and spacing afford your organisation fantastic visual legitimacy.
Claire Allard, a socially conscious graphic designer
And what if graphic design contributed, in its own way, to the creation of a better world? I particularly enjoy working with organisations which share the same social values (feminism, equal opportunities) and environmental values (sustainable development). Inclusion, listening, organisation, creativity, meticulousness, proactiveness and collaboration are all attributes I hold dear. I like to incorporate them on a daily basis, in my work as a print graphic designer.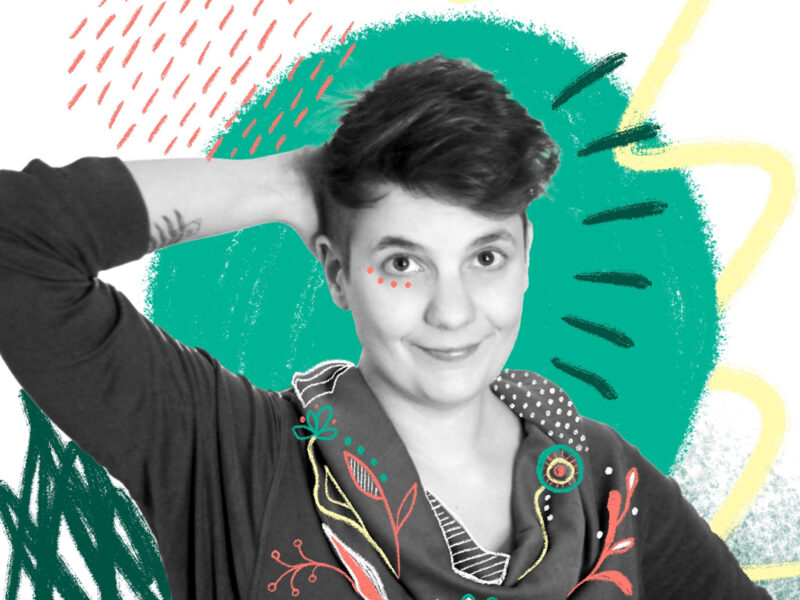 "Claire combines precision, flexibility and creativity. Exchanges are fluid as Claire is eager to understand all the challenges of the project in which she is involved. This enables her to save much time and energy as a result"

Laure Malchair director of the non-profit organisation, Confluences
Methodology
I use three support methods to guide and create the optimal framework for your design project. Together, we will determine the methodology which suits you best:
If you have a clear idea of your needs, your target, etc., the simple briefing could be sufficient. If your organization has an established graphic charter, if your texts are already written or almost, the simple briefing could be sufficient.
When many questions remain unanswered and/or if you are several project owners, the co-creation workshop allows you to determine together the form that your publication will take.
A complete process that puts the user at the center of the research, Design Thinking is a method that is carried out in several workshops and therefore requires several months before the creation of the final product.
The advantages of Studio Klär.graphics for graphic design and page layout creation of your print documents
Bespoke solution
I can adapt to your needs and find print solutions according to your desires on the basis of a thorough briefing.
Creative thinking
My creativity and technical skills are at your disposal to impress your clients with high impact print media.
Project management
I offer a complete service and manage your graphic design project from start to finish. If desired, I can handle the coordination with your external partners. I take care of communications with the printer and I am also able to handle the translation of your content.
Co-creation workshop and collective brainstorming
We discuss and define with all project stakeholders everything that needs to be implemented.
Proactiveness
My work as a print graphic designer doesn't stop at simply doing the layout for your comms collateral. I can also help you structure the content and organise the information to give your printed communications greater impact and fluidity with data visualisation.
Flexibility
I adapt to your profile. Do you need help to create your graphic communication? I can take control and structure the work (schedule and deadlines). Would you prefer to set the pace? I'm happy to adapt to your wishes.
Commitment
By working with me on your visual identity, you are working with a committed individual, mindful of creating a more inclusive society and respectful of our environment.
A journal for an open, sustainable and feminist Europe
LAYOUT
PROJECT SCOPE
Brainstorming workshop with the team
Creation of the mock-up
Page layouts for the journal since 2016
Data visualisation
Coordination with the illustrator and printer
---
Claire became part of the team and the journal wouldn't be what it is without her eyes on its design.
SEE PROJECT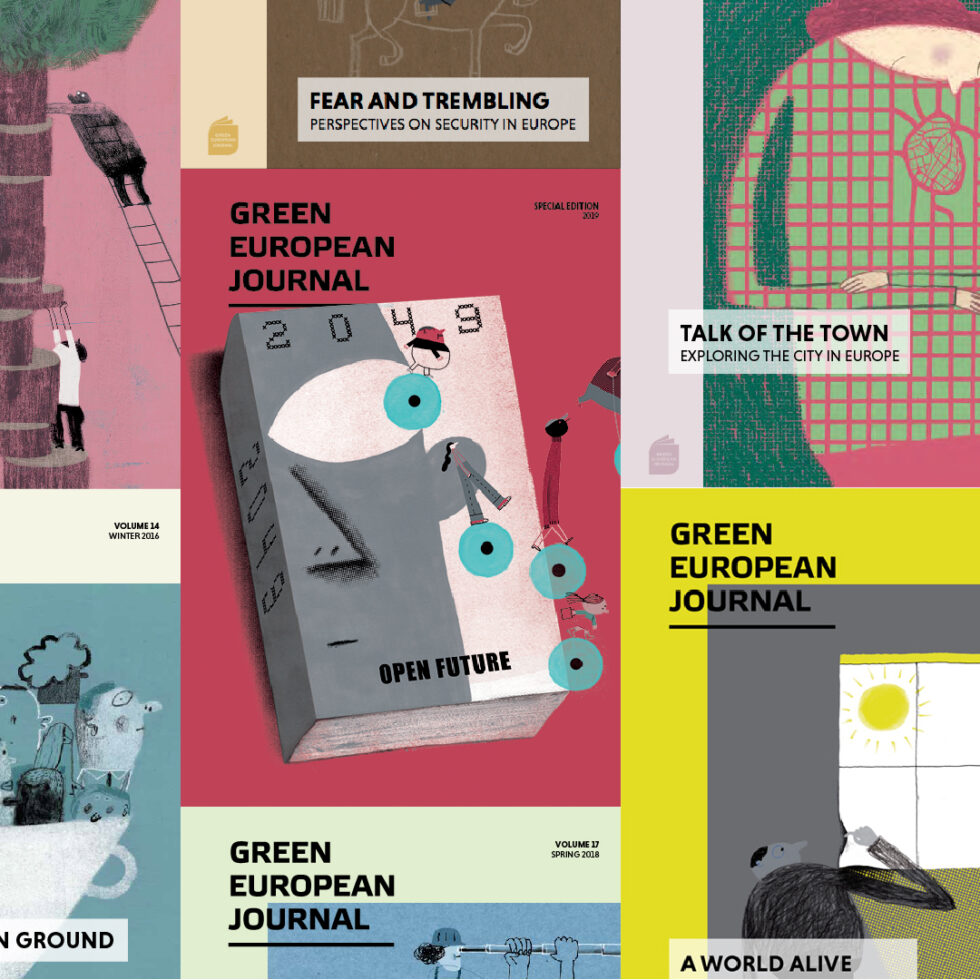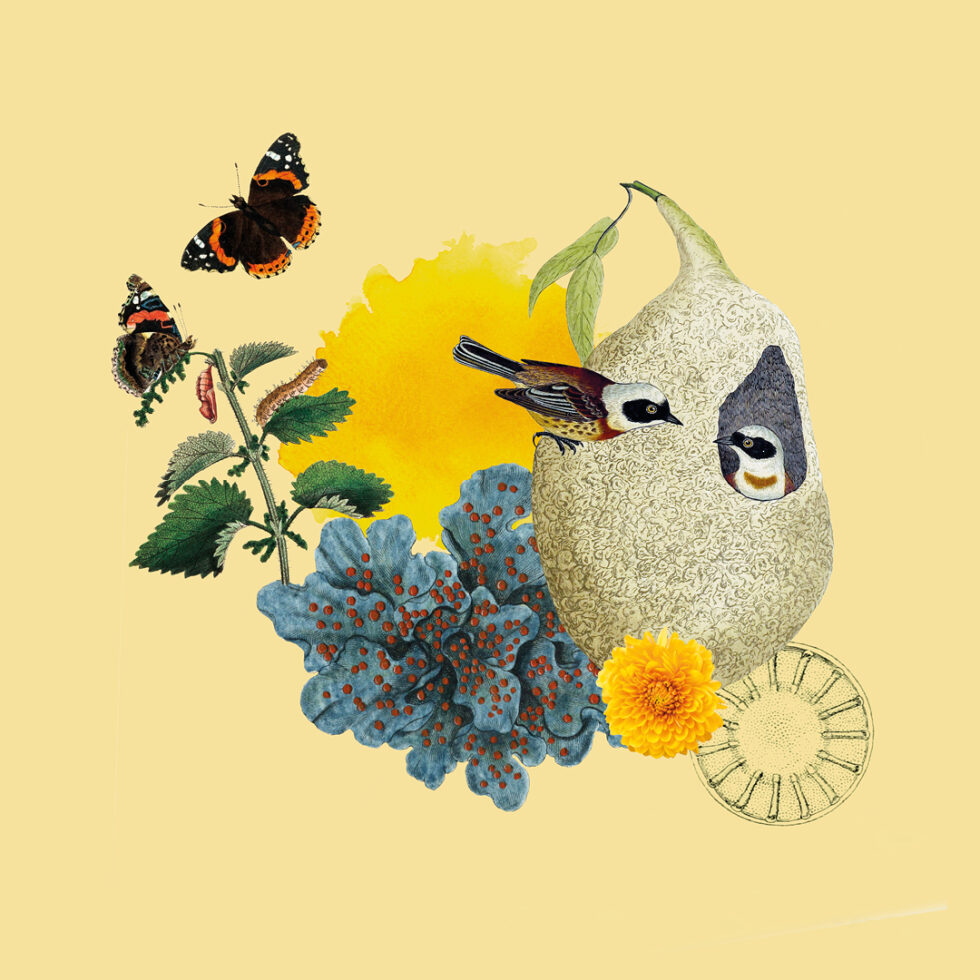 The Biodiversity Garden
EXHIBITION
SCOPE OF THE PROJECT
Co-creation workshop with Bloc Paysage and the museum team
Visual identity of the exhibition
Illustrations and collages
Layouts for panels
Coordination with the printer
In collaboration with Bloc Paysage
SEE PROJECT
Conference in the Beatles' home town
EVENT
PROJECT SCOPE
Visual identity for the international event with 2,000 participants in Liverpool, UK
Creation of on-line and off-line material
Assistance on site during the conference
SEE PROJECT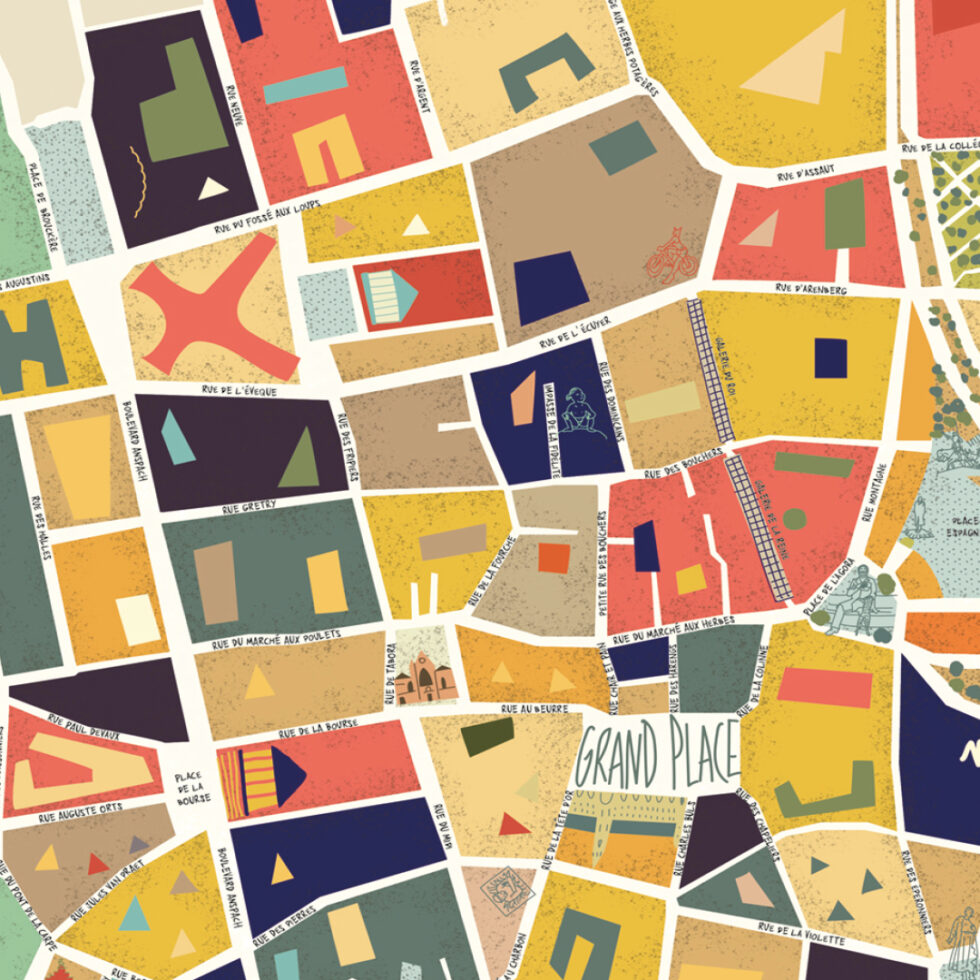 A puzzle map
GAME
PROJECT SCOPE
Illustration of the map
Illustration of the puzzles
Layout and illustration of additional elements (shhh, I won't tell you what it is!)
Proposal of formats and paper choices
Coordination with the printer
SEE PROJECT
Would you like to discuss your project?
Are you looking to find a print graphic designer in Brussels or a design studio to put together your print media: flyers, leaflets, internal communications tools, or to create the graphic content for your next exhibition?
Please contact us!
Fill out the quote request form and we can discuss your project.
Request for quote