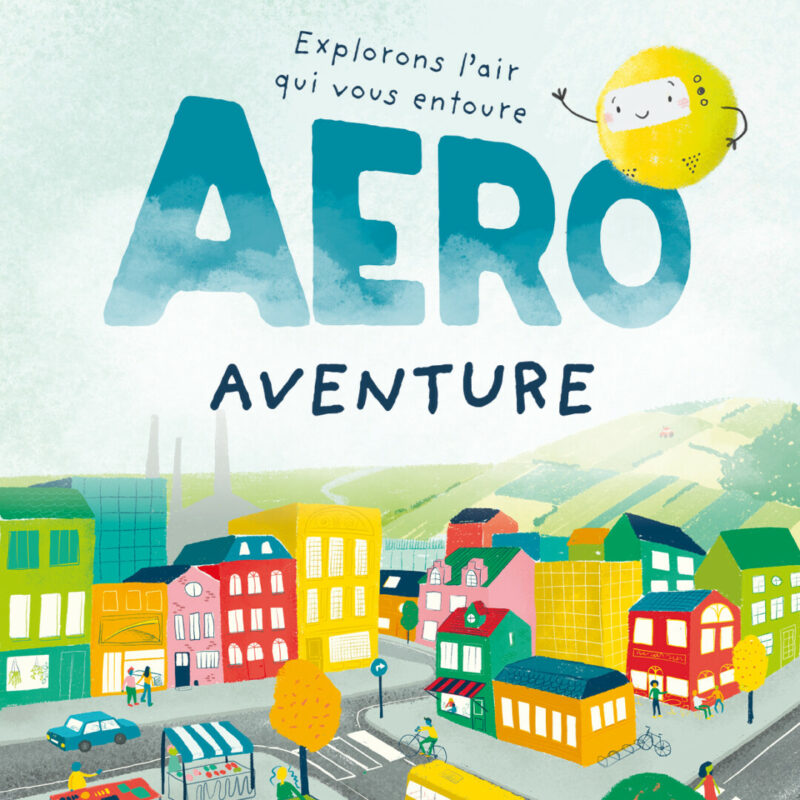 Illustration created for a citizen guide to raise awareness about air quality
Stand out from the crowd!
Meet Claire Allard, a print graphic designer in Brussels available to create illustrations My hybrid style makes it possible to tailor my work to all your requirements. Collages, digital illustrations, data visualisation… Bespoke illustrations to capture your readers' attention at a glance. They bring an authentic, aesthetic image to your organisation, as well as adding clarity to your messaging.
What is meant by illustration?
Collages, data visualisation, drawings, digital illustrations: I can handle all illustrative requirements for your documents. Thanks to my hybrid style, I'm able to tailor my work to your requirements. My favourite technique? Mixed media. In plastic arts, a mixed media technique is an approach through which the artist uses at least two different techniques. I love combining drawings with collage.
When the requirements are more specific (conceptual illustrations for a magazine cover, particular style desired by the client, etc.), I also collaborate with other illustrators and notably with Klaas Verplancke, Sophie Le Grelle, Coline Sauvand, and others.
The advantages of bespoke illustration
Captivate the reader
Originality
Creation an emotional bond
Facilitate comprehension
Enjoy infinite possibilities and huge flexibility
Animate the layout
Avoid the "free stock image" effect
Print graphic designer in Brussels to illustrate your documents
Would you like to publish illustrations that are completely consistent with your media, text and identity? Claire Allard, a print graphic design in Brussels is able to adapt to your graphic style and identity of your organisation to product bespoke illustrations. Personalised illustrations make your communications relevant and original, thanks to a graphic and aesthetic look.
Would you like me to handle the illustrations for your documents? Please contact us!
Fill out the quote request form and we can discuss your project.
Request for quote