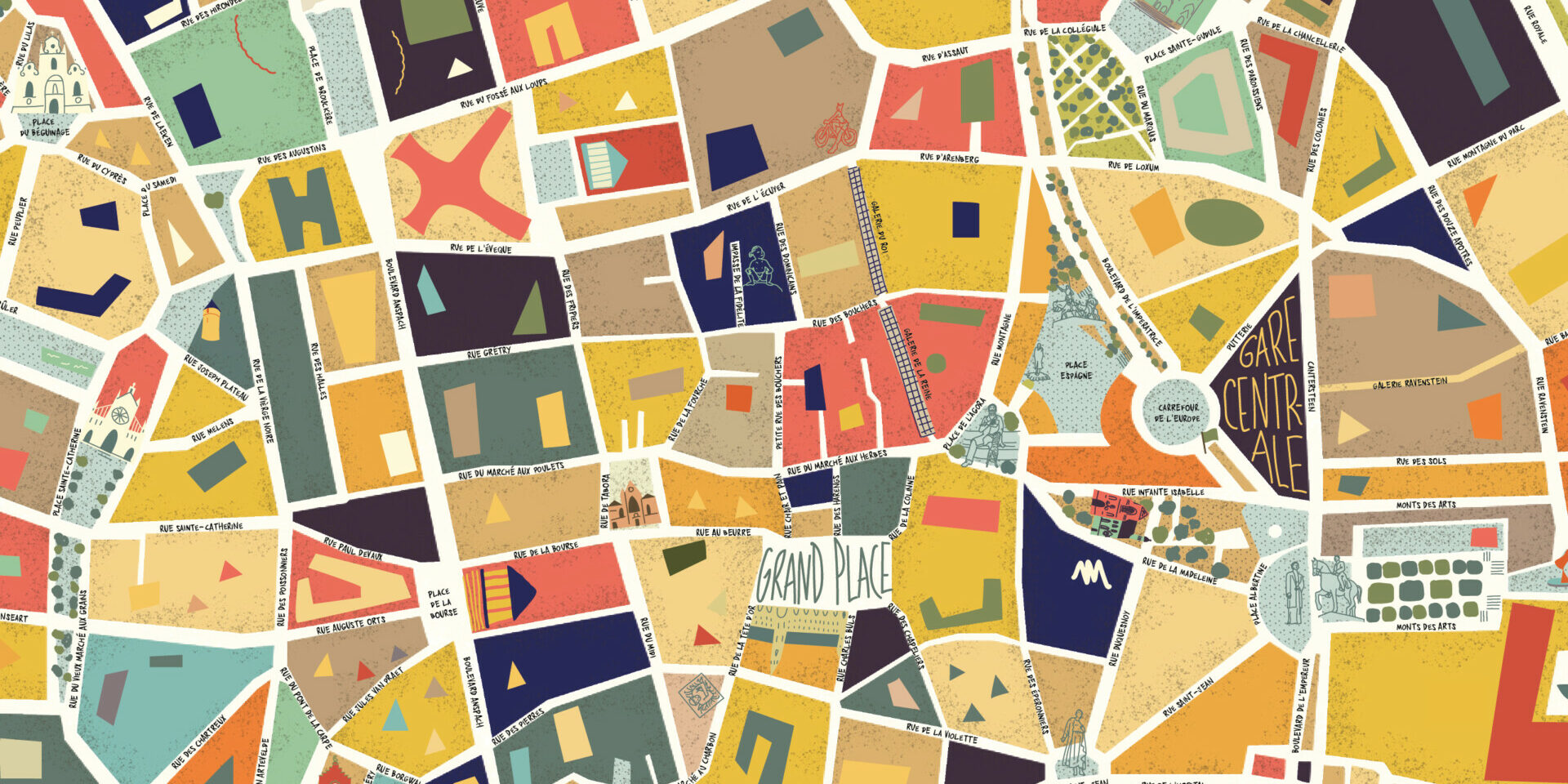 Detail of the map showing the centre of Brussels
Le Messager is a quirky urban adventure, a cross between an escape game and a treasure hunt. A hybrid form, this game brings together a paper map riddled with riddles and a GPS app.
client
Oh My Guide!
PROJECT SCOPE
Illustration of the map
Illustration of the puzzles
Layout and illustration of additional elements
Proposal of formats and paper choices
Coordination with the printer
As the map design was developed in full lockdown during the COVID-19 pandemic, it was impossible to go through the creative journey with the creators in person. The concept of the game which I translated visually was, therefore, explained to me via video conference, sharing files, screens, and other doodled sketches.
Adhering to the budget constraints, by means of cut and folded prototypes, I determined the format that the map should take and the other elements spread throughout the route (which required folds and other handling). We even managed to add a layer of scratch ink to discover the "clue" codes; a low-tech feature which everyone loves!
On the back of the map there are lots of clues relating to the app and locations where the player finds them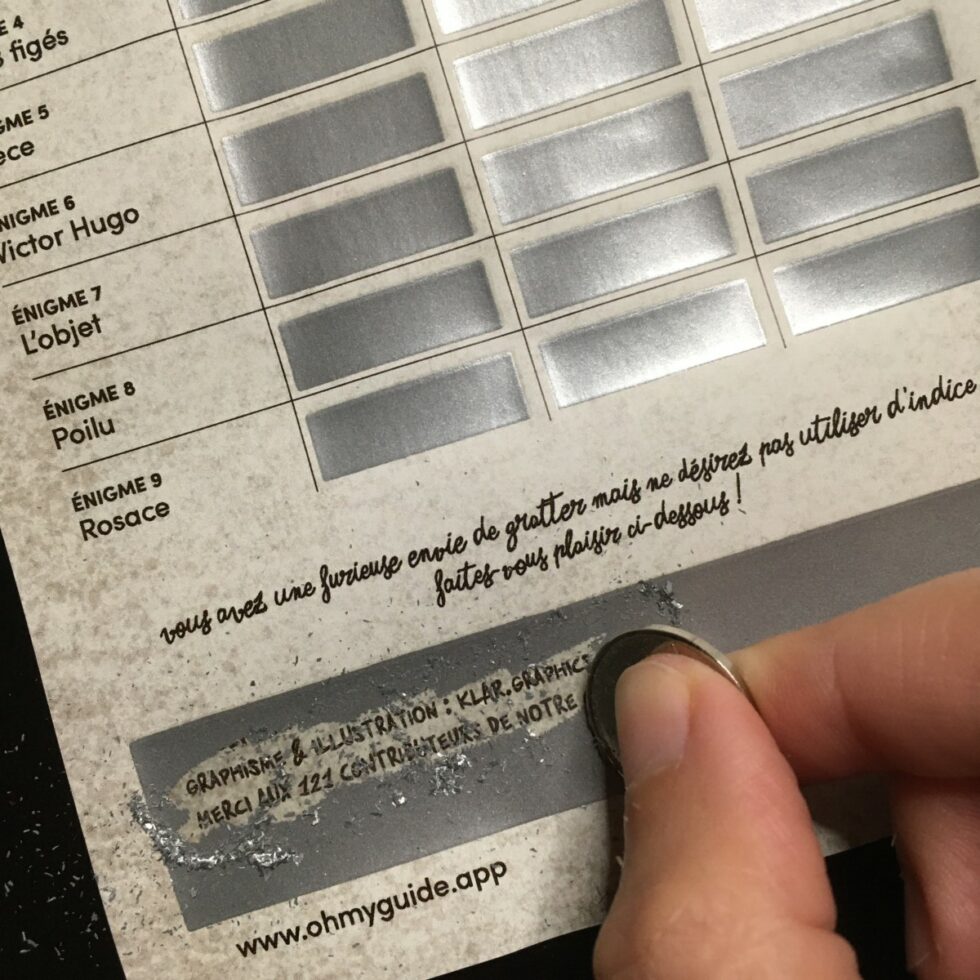 However much we feel at home with technology, scratch ink still has a magical effect!
Claire succeeded in translating our ideas into images, she created a beautiful and functional map of Brussels. She is fast, efficient and above all she brings you her advice and expertise!

Julien Descurieux, funder of Oh My Guide
Prototyping
When the first version was ready, the lockdown restrictions had been relaxed somewhat, which allowed the game creators to test in groups of four with players of different levels. Feedback made it possible to improve certain graphic elements in order to be sure the game would be understood.
Obviously, I can't tell you too much because I don't want to spoil the game! The best thing is for you to try it for yourself! It's here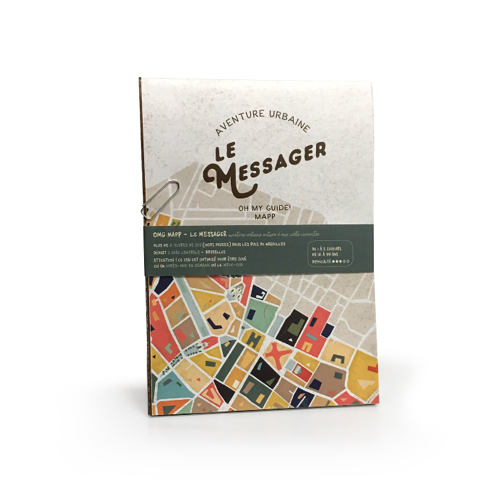 Are you in the process of creating a game or an educational tool and would like to discuss it?
Give me a call!
Make a phone appointment with me and we can discuss your needs in more detail.