A journal for an open, sustainable and feminist Europe
LAYOUT
The Green European Journal is a platform supporting the emergence and enhancement of a debate of ideas throughout Europe, beyond linguistic, political and cultural divides. It is available as a website as well as printed themed editions.
client
Green European Journal
project scope
Brainstorming workshop with the editorial team
Creation of the mock-up
Page layouts for the journal since 2015
Data visualisation
Coordination with the illustrator
Coordination with the printer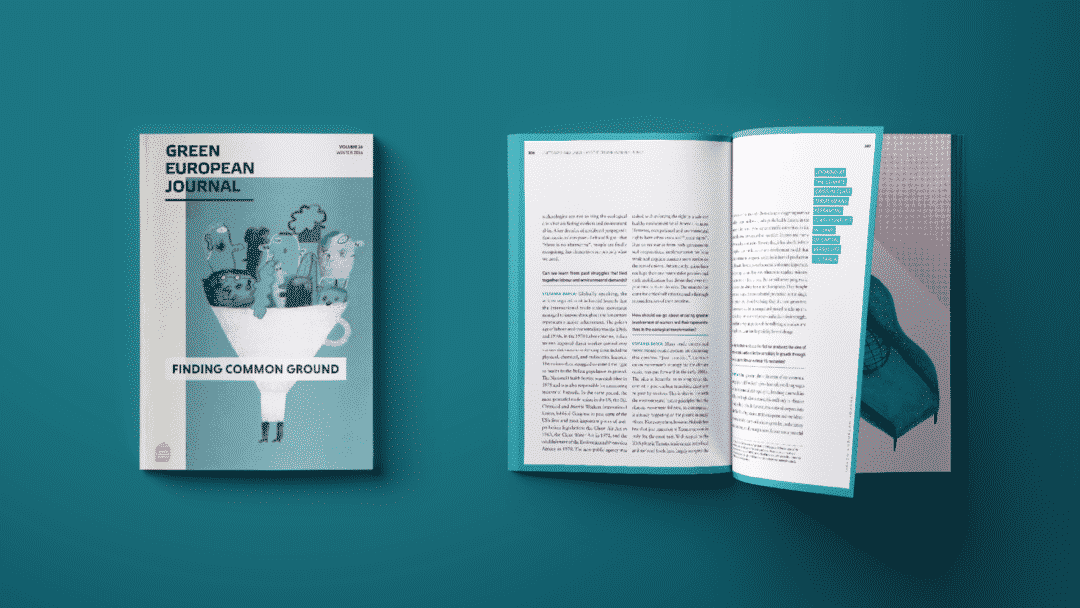 The themed editions of the Green European Journal explore a subject in depth and are printed twice a year. I was commissioned in 2016 to create a mock-up and create layouts for the journal which had been in existence since 2012. In order to understand the needs of the editorial team, I organised a workshop which was both constructive and creative.
This allowed me to kick-start solutions such as featuring the multilingual side of articles written by different authors (all translated into English but the original, and sometimes other translations, can be found on line).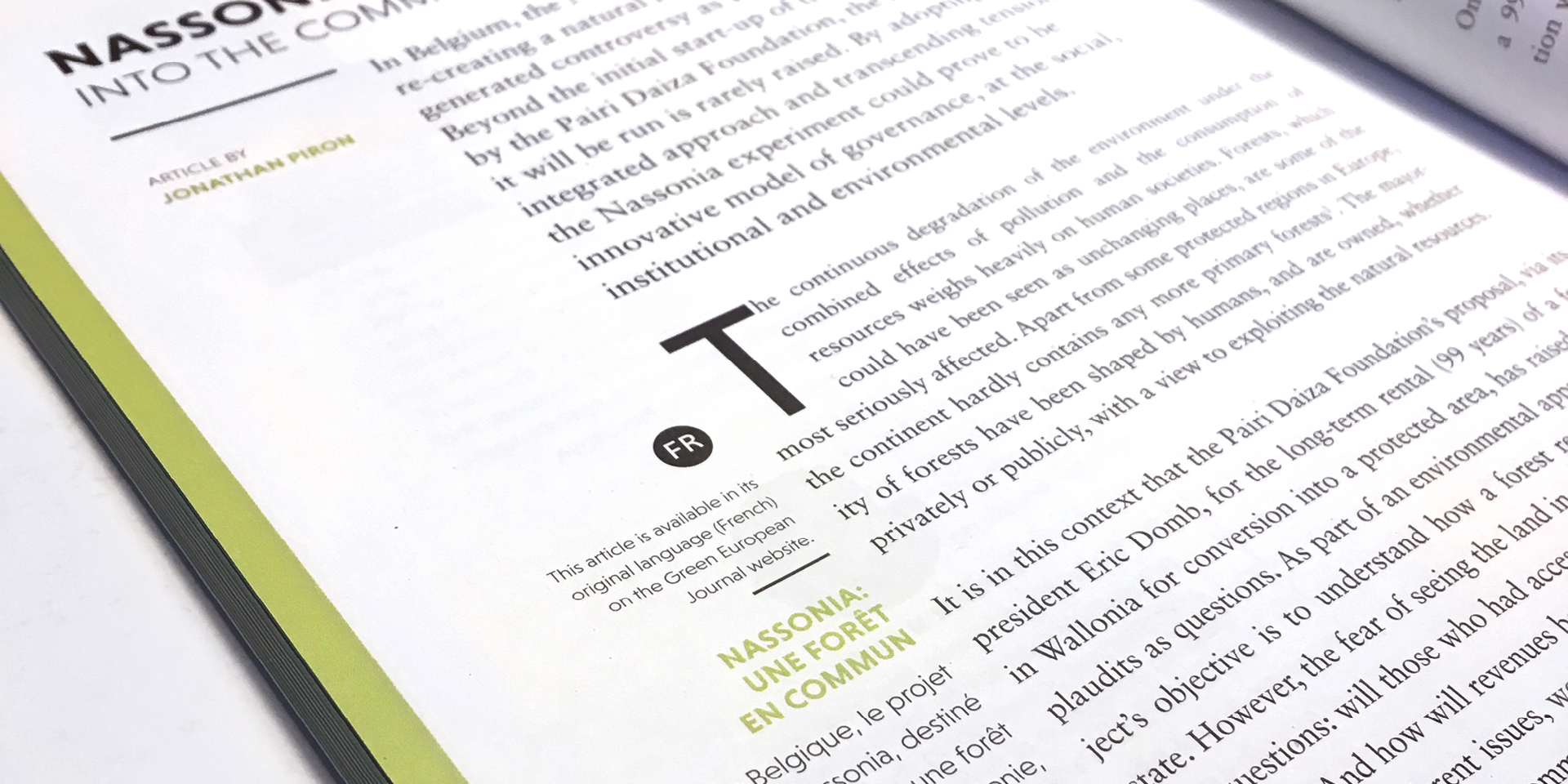 Collaboration with Klaas Verplancke
From the first edition, we have worked with the conceptual illustrator Klaas Verplancke. His illustrations bring personality, freshness and originality to the publication.
Overview of the special edition entitled "Open Future" published in 2019.
[rev_slider slidertitle="Slider 1″ alias="slider-1″]
"Dataviz" for those in the know
Over the years, the publication has evolved. We began to introduce new categories and particularly data visualisation. For these visualisations, the editorial team handles the research and collection of data before explaining it to me in detail. I then propose the visualisation, sometimes simple reusing motifs and backgrounds created by Klaas, sometimes in collaboration with Klaas who added illustrations around the diagrams.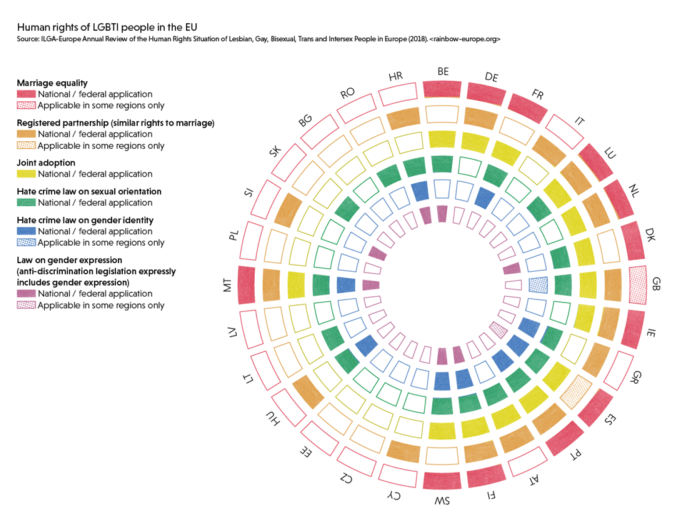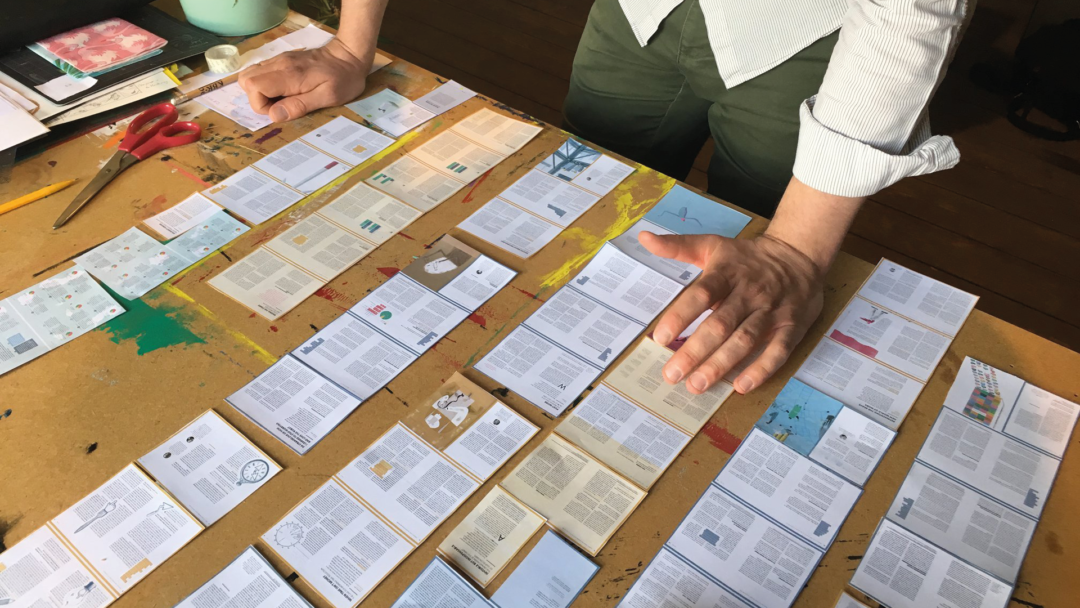 When the layout is complete, we readjust the flat plan for a good balance between themes, text and images.
Claire became part of the team and the journal wouldn't be what it is without her eyes on its design.

Jamie KendrickChief Editor of the Green European Journal

Do you have a publication to launch?
Give me a call!
Make a phone appointment with me and we can discuss your needs in more detail.
make an appointment