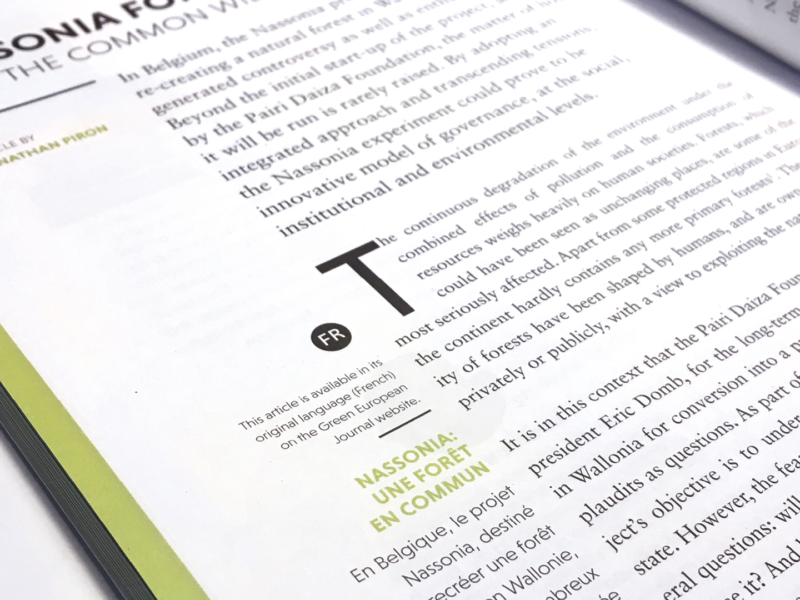 Layout for the biannual publication Green European Journal
Layouts
Develop your visual communication with aesthetic, high-impact layouts. I transform Word documents into accessible documents and make your messages easier to convey.
find out more
Exhibition and event graphics
Do you need to add a touch of Wow factor to the visual identity of your next exhibition? I can create the visual identity for your next event. Logos, posters, pictograms, signage and stand dressing: a bespoke, original solution to make your project stand out.
find out more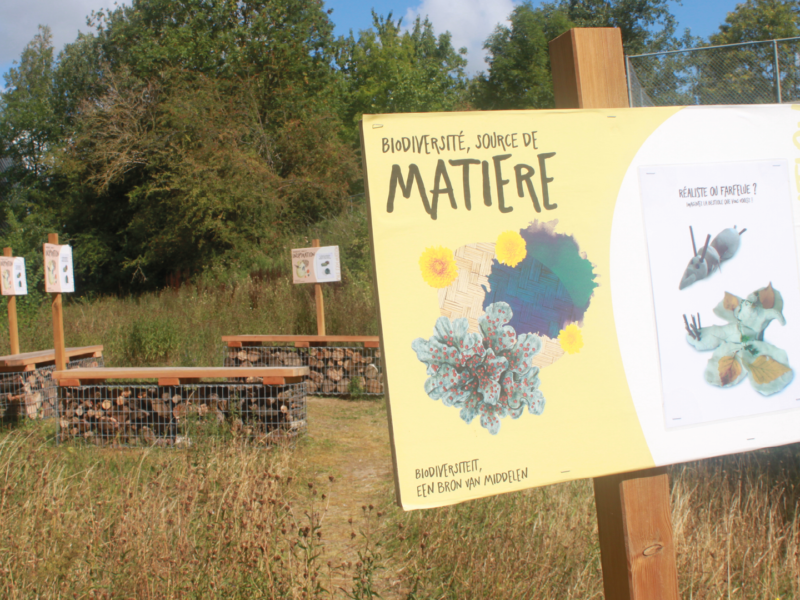 A maze and outdoor workshops during summer 2020 at SparkOH (Previously "le PASS")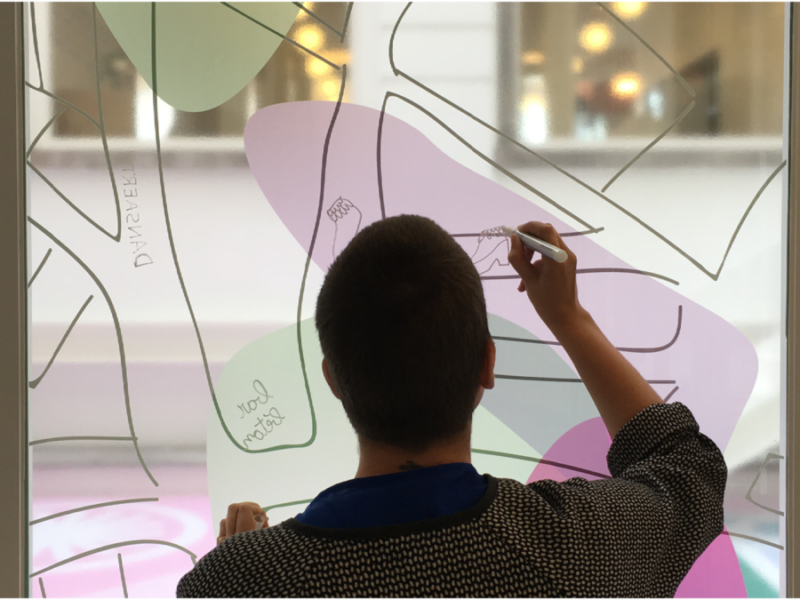 Interactive, sensitive map of the Canal-Dansaert district realised within the context of the "VIEWS" exhibition at MAD in Brussels.
Sensitive mapping
Are you looking for a concrete approach to evaluating perceptions of an area by its residents or users? With sensitive mapping, you can plan land development strategies while still leaving room for subjectivity.
find out more
Data visualisation
Simplify your documents with data visualisation. Graphs, diagrams, charts… Visualisation makes raw, complex data more understandable and easy to share.
find out more
Visualisation LBGTQI+ rights in Europe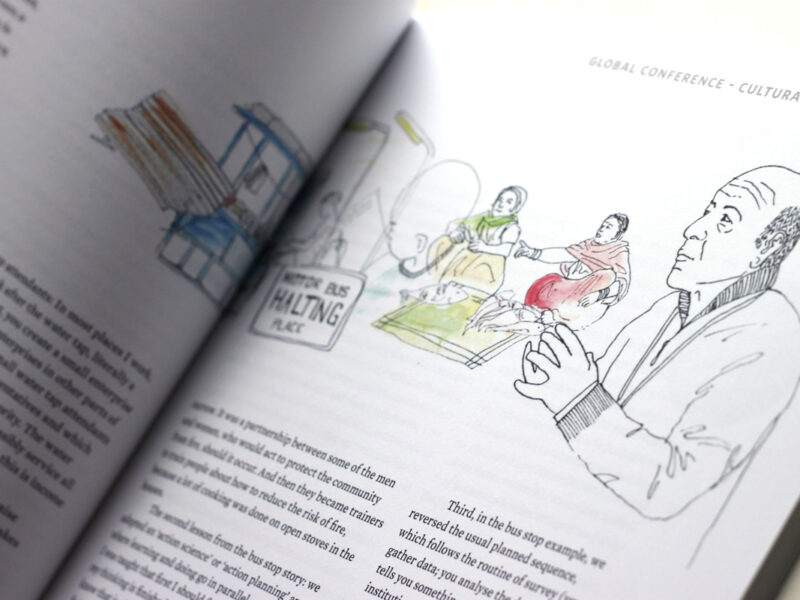 Illustration for the journal Touchpoint
Illustration
Capture your reader's attention and create an emotional bond with them through bespoke illustrations. My hybrid style makes it possible to tailor it to all your needs. Collages, line illustrations, mixed media, editorial illustrations: get in touch and let's discuss your project!
find out more
Innovative print techniques
Thanks to my in-depth knowledge of graphic design and innovative printing techniques, I am able to make your publications high-impact and truly original. An impressive, aesthetic result to set yourself apart from the crowd and really stand out.
find out more
The risograph technique makes it possible to create bright colour print in small print runs. By discussing your needs, we can work together to find the right print method for your project.
Which combination of services might you require for your project? Please contact us!
Fill out the quote request form and we can discuss your project.
Request for quote